Mexico City // Art
In May 2018, we traveled to Mexico City to host our first Future of Women breakfast outside of Los Angeles! We gathered at Sobremesa, a women-owned culinary space in the heart of this bustling metropolis, to talk about Art + The City.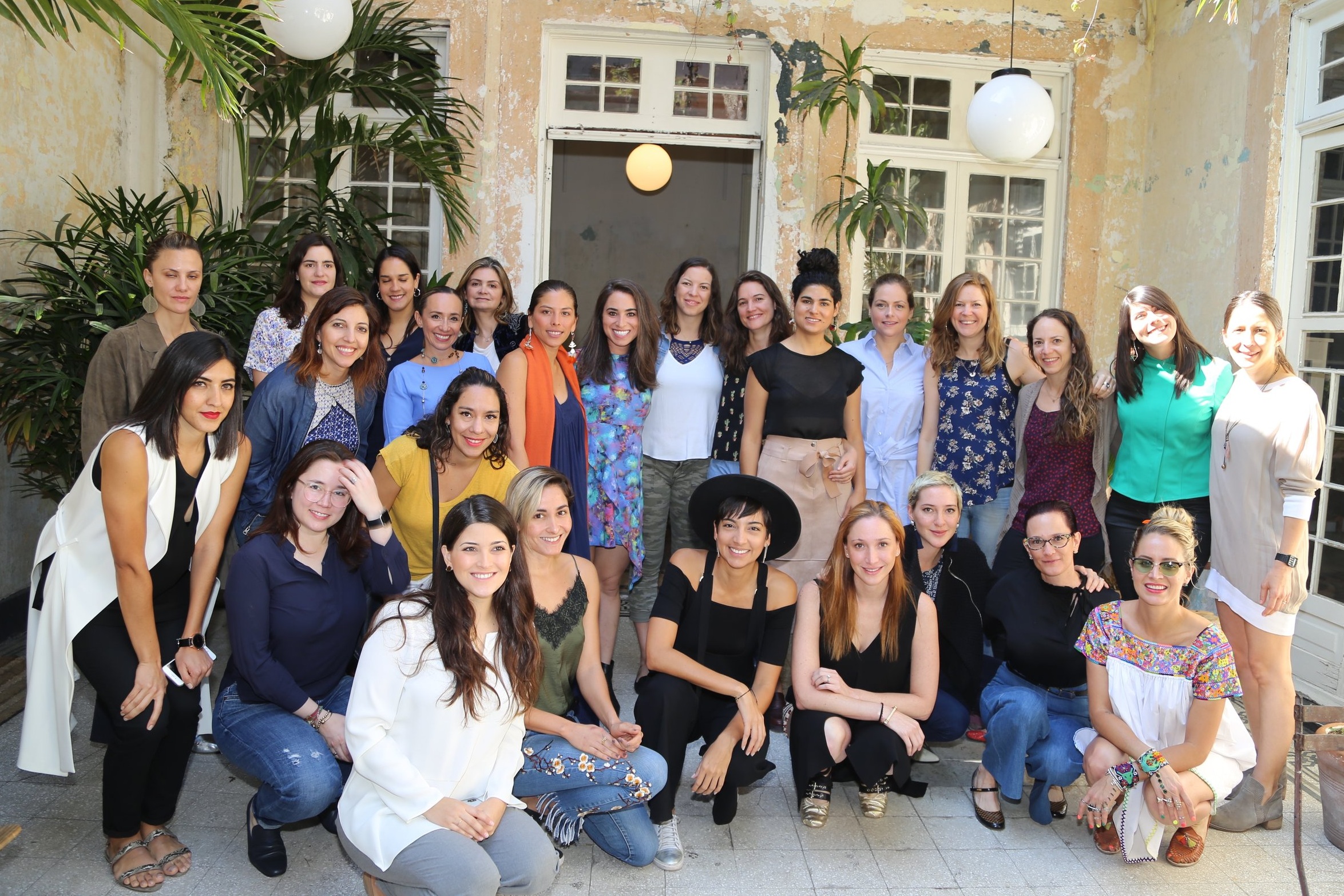 In February 2018, we starting hosting Future of Women breakfasts in Los Angeles, beginning with a conversation about Diversity in Film. In March, we talked about Human Rights, Journalism, and Geopolitics, in April we spoke about Food Entrepreneurship, and earlier this month, we discussed Music and Activism. In May 2018, we traveled to Mexico City to host our first Future of Women breakfast outside of Los Angeles! We gathered at Sobremesa, a women-owned culinary space in the heart of this bustling metropolis, to talk about Art + The City.
BREAKFAST RECAP
We enjoyed dishes by Micaela and Lucía of Sobremesa, a culinary space in La Roma neighborhood of Mexico City that dedicates the space and their culinary skills to supporting health and the environment. Sobremesa offers cooking classes and gastronomy workshops, as well as cooking parties (because the best parties always end in the kitchen!), and they provide a space for the community to organize events where they can gather, share, and enjoy around the table. Sobremesa believes that cooking should be an accessible activity for all and they are convinced that if we cook from the heart, everything tastes better. Sobremesa prepared a plantain pancake with chocolate, a vegetable patty with avocado salsa and arugula on wheat bread, seasonal fruit with yogurt and granola, small chocolate breads, orange juice and green juice, and coffee and tea.
Women from across the city and from a range of industries - from fashion to journalism to design to public policy to culinary arts - joined us for delicious food and conversation.
We welcomed four incredible speakers to share how they are engaging their communities and revitalizing public spaces through their art. Our speakers included:
Marina Gonzalez is Policy Coordinator en Innovations for Poverty Action (IPA), part of the Open Government Fellowship at the Organization of American States, and a facilitator of the Transformative Leadership Program at the MIT Center for Ethics. She has a certificate from the World Bank in Open Innovation through ESADE University in Barcelona and Political Science from Instituto Tecnológico de Estudios Superiores de Occidente (ITESO). Marina has coordinated working sessions between different sectors that integrate urban art and creativity as a strategy for crime prevention in vulnerable areas.
Joanna Riquett is an experiences designer and publisher of a digital and print coffee-table award-winning magazine called Hayo that focuses on travel, arts, and culture. She was born and raised in Barranquilla, Colombia and recently made the move to Mexico City to return to her Latin roots where she designs travel and event experiences that highlight and promote the creative aspects of Latin cultures. She is also an experience curator, public speaker and has lived in Vancouver, Los Angeles, Buenos Aires, Auckland, and Cartagena.
Olivia Steele is a contemporary light artist that harnesses the power of neon gas to assert symbolic phrasing that allures and provokes. Steele has earned an international reputation for her spirited public neon happenings in surreal environments. Pioneering a new breed of conscious art, her expansive career has seen her impart fragments of handwritten wisdom and wit all over the globe, from Berlin to Beirut, Miami to Mumbai - in the form of site-specific land art and indoor installation with her signature illuminated sentiments. Aside from the immediately iconic and often humorous style of Steele's work, her interventions are pointedly placed in environments that prompt existential musings. Her innate relationship with the sublime and spiritual manifest as explosive imagery where Steele's opus positions her as one of the most compelling contemporary artists working in her field today. Olivia Steele (b.1985 USA) lives and works in Berlin, Tulum and London.
Andrea Wild Botero is Colombian by birth and a nomad by default. Andrea is an Art Historian, writer and traveller at all times. Since graduating in 2010 from Pace University, New York City, she has worked in sales, as artist liaison, and researcher for Acquavella Galleries (New York), LABOR (Mexico City), Galerie Gmurzynska (Zürich) and Blain Southern (London). After completing her MA in Art Business in Sotheby's, London she relocated to Mexico City where she became Head of International Development for the Tamayo Museum and successfully founded the IC, the first organ of its kind in any museum in Latin America, created with the objective of purchasing works for the permanent collections. Simultaneously she organized and produced the exhibition Atopía from the Thyssen-Bornemisza Collection (TBA21), Vienna in the Museum of Modern Art Bogotá (MamBO). She founded Salon La Milagrosa in 2016 to support the abundance of emerging artistic talent that Latin America has to offer and organized Sean Scully's exhibition in Barragan's iconic San Cristobal stables. Currently she's working on her next project, Artemisia.
Future of Women founder, Hallie Applebaum, moderated the conversation.
Special thanks to Lucía and Micaela for welcoming us to Sobremesa and to Alexa Torre Gomez for these beautiful photographs.

See more photos from the breakfast on our social: